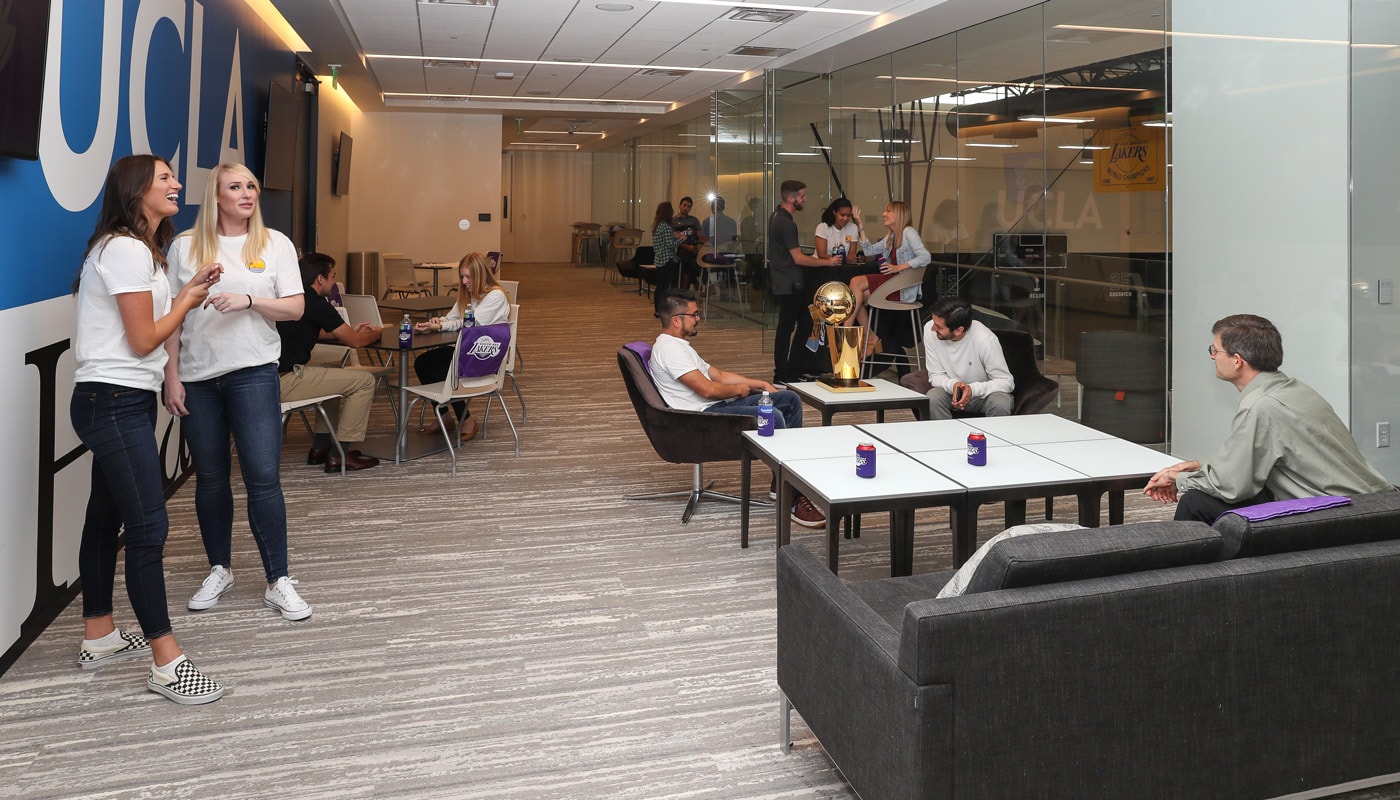 Experience the Event Suite at UCLA Health Training Center
This private hospitality space provides a one-of-a-kind VIP experience to host valued clients, entertain employees, as well as celebrate an amazing time with family & friends! The suite extends the length of the court, providing plenty of comfort for up to 75 guests and offers amazing views of tomorrow's NBA stars! We invite you to experience our championship-caliber hospitality!
If you are interested in renting out the South Bay Lakers party suite for the upcoming season please contact us at 310-343-3131 or tickets@sb-lakers.com.
Event Suite Catering
Angela Meade-Tatum
Event & Catering Specialist
Made by Meg Catering
Cell: 310.947.9534
Office: 310.750.3997
www.MBMCatering.com